---
Homepage - PCE News
Welcome to Producers Cooperative Elevator!
Welcome to our new website! In this section we will keep you up to date on our current projects, specials, and general updates.
If you have not yet received a COOP Card come and see us. You will save Five Cents at the pump and the cards work at Producesr and at Click Clack's.
---
Market Prices
Quotes are delayed, as of April 12, 2021, 01:30:32 AM CDT or prior.
---
---
Commentary
Wheat Gains Double Digits on Friday

At the closing bell on Friday, wheat futures were still up by double digits. CBT futures closed 8 3/4 to 10 cents higher, which for May completed a 31 3/4 cent move for the week. KC HRW futures go into the weekend with 10 to 10 1/2 cent gains, increasing...

Cattle Give Back Triple Digits on Friday

Live cattle futures closed the Friday session with losses of $0.72 to $2.45, with April the firmest and June the weakest. Through the week, the April/June spread corrected from a $2.25 discount to an 85 cent premium. USDA confirmed some more $125 trade in the WCB on Friday, for the...

Soy Close Lower for Weekend

At the close for Friday, soybean futures were 8 1/4 to 12 1/4 cents in the red. For May, that finished the week as a 7 cent pull back. The fresh cash average price for old crop beans was a dime higher at $11.25/bu. Soymeal futures closed $4.30 to $5.60/ton...

Hogs Close Mixed Mostly Higher

At the close for the last trade day of the week, April and July hogs were UNCH and August contracts were down by 37 cents. The other front months ended 2 to 95 cents in the black. USDA's National Average Base Hog price was up another 80 cents to $100.21....

Cotton Closes off Highs Still in Black

Afternoon trading on Friday pulled the front month cotton futures back from the highs, but futures were still higher on the day. Old crop prices ended the session 99 to 108 points higher, and new crop prices ended up by 60 to 75 points. USDA's cash average price for cotton...

Corn Closes Firm after New Highs

Following the report, old crop corn futures posted new highs, which for May was $5.95/bu, but prices were just fractionally higher to 2 1/2 cents in the red at the close. New crop prices stayed higher, ending the session up 1 3/4 to 2 1/2 cents. USDA left the average...
---
---
Local Weather
Floydada, Texas (79235)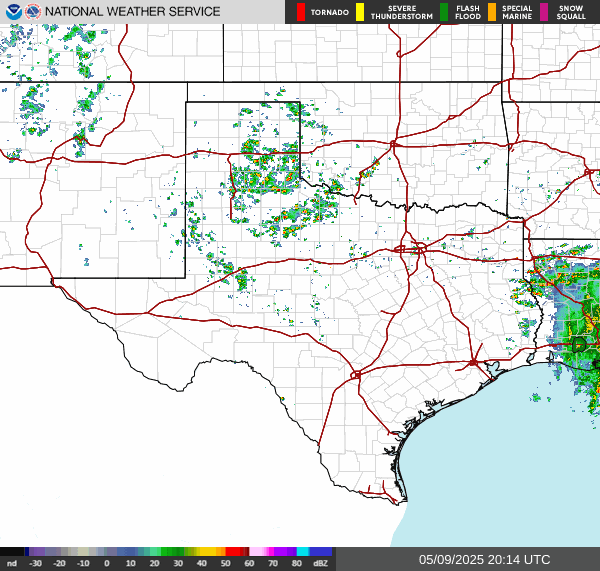 ---
Forecast
Monday

67°




51°




Tuesday

68°




46°




Wednesday

56°




47°




Thursday

54°




47°




Friday

62°




45°




Saturday

°




°



---