---
Homepage - PCE News
Welcome to Producers Cooperative Elevator!
Welcome to our new website! In this section we will keep you up to date on our current projects, specials, and general updates.
If you have not yet received a COOP Card come and see us. You will save Five Cents at the pump and the cards work at Producesr and at Click Clack's.
---
Market Prices
Quotes are delayed, as of May 06, 2021, 08:53:25 PM CDT or prior.
---
---
Commentary
Hogs Higher on Thursday

Front month lean hog futures closed the Thursday session with 2 to 17 cent gains. October contracts ended 17 cents lower and December was UNCH. USDA's National Average Afternoon Base Hog price was 51 cents weaker to $116.42. The May 4th CME Lean Hog Index was $107.89, up by another...

Corn Futures Double Digits Stronger

Corn futures rallied double digits on Thursday. Old crop July closed 10 1/4 cents higher, but is still 40 3/4 cents below May with 6 trade days before expiration. New crop December led the way higher with a 3.43% gain to the highest Dec contract price since 2012. USDA's weekly...

Triple Digit Gains for Cotton

Old crop cotton futures closed 325 points higher on Thursday. May futures expired at 89.48 cents/lb. New crop prices were 114 to 171 points higher at the close. The July to December inverse is back to 386 points after tightening through the early portion of the week. Cotton bookings from...

Wheat Prices Gain on Thursday

Thursday wheat futures closed near the highs with some double digit gains. CBT wheat futures ended the session 8 ¾ to 11 3/4 cents in the black led by new crop. KC HRW wheat futures closed 8 to 9 3/4 cents higher. MGE spring wheat futures were 7 1/2 to...

Soybeans Gain Double Digits

At the Thursday close, soybean futures were 20 to 28 cents in the black. The May to July inverse tightened to 36 cents/bu by the close. New crop futures ended the session with November above $14/bu. Soymeal futures closed the Thursday session with gains of $2.50 to $3.40/ton. Soybean oil...

Cattle Mixed with Higher Fats

Fat cattle futures climbed back from midday lows and closed the Thursday session in the black. June fats were the strongest on the day with a triple digit gain. There were reports of $119 sales in TX. USDA noted cash sales through Wednesday, with limited activity from $117 to $119....
---
---
Local Weather
Floydada, Texas (79235)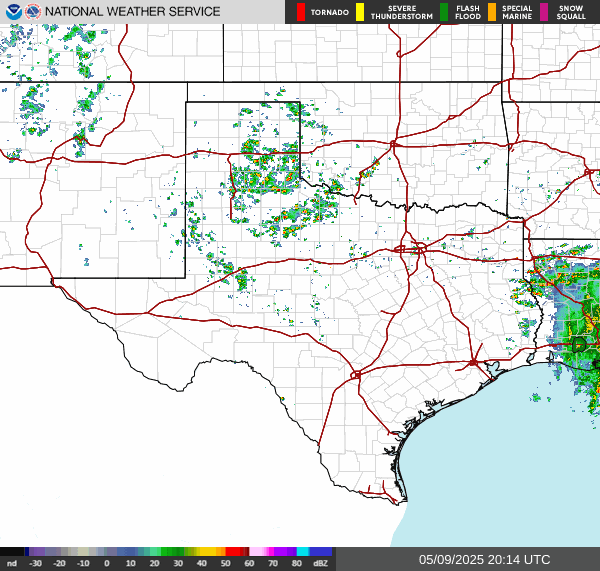 ---
Forecast
Thursday

82°




52°




Friday

89°




58°




Saturday

98°




65°




Sunday

82°




60°




Monday

73°




50°



---